Our bucks are carefully selected from strong, reliable milking lines.
We have eight LaMancha bucks that we will be using in 2015.
we imported two New Junior Herdsires from Fir Meadow in Oregon.
A huge THANK YOU to Kat Drovdahl for working with us last minute to enable these excellent genetics to join our herd.
The two new boys are;
Fir Meadow Abe Frankincense (Fir Meadow Val Abraham X GCH Fir Meadow Val Yarrow)
and
Fir Meadow EXL Chokko Fudge (Fir Meadow Cori Exclusive X Fir Meadow ALP Goodie Delight)
Two New Junior Herdsires from Forrest-Pride joined us June, 2014!
One is off a Moby daughter and the other is off a Legacy daughter.
Thank you Andrea Forrest! We are so excited to add these boys to our breeding program along with our other bucks!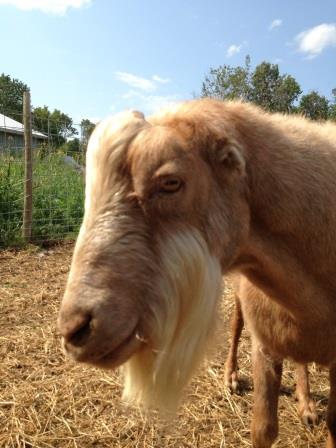 Forrest Pride Missouri Sunray - 2 yrs old
Willow Run Virtuosity Sunra x Fir Meadow Val Wittie
Sunray's daughters are long bodied, beautiful girls with great udder capacity.
He throws consistently nice girls and we've retained most of his daughters in our herd.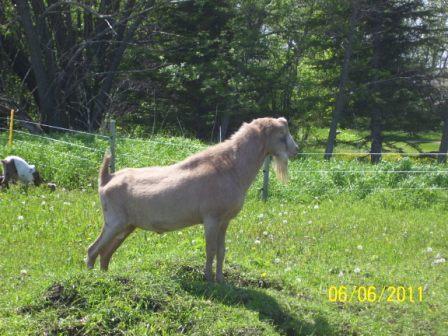 Below, Sunray as a yearling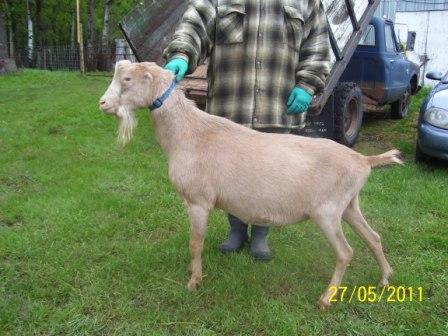 Forrest Pride Wild Adventure
Fir Meadow Soon Wildwood x Forrest Pride TW Classic Dance
Wild Adventure throws nice high, wide rear udders,
strong medial suspensory ligaments,
and always improves attachments on his daughters.
Forrest-Pride Special Zack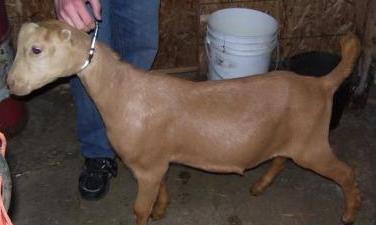 I really like how Zack is maturing and can't wait to see his offspring.
Raintree Oreo Peanut Brittle
Peanut Brittle just looks nicer every day and is bred to a few of our best milkers for 2013 kiddings.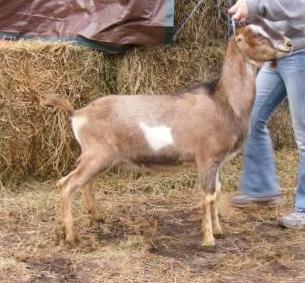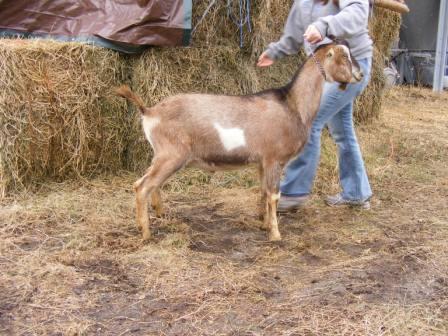 Missing pictures of Zuri, Zoltan, Cocoa Bismark, Bruce and Ace.